In haar interaksie met Afrikaners het sy, tot haar eie verbasing, agtergekom dat Afrikaners eintlik in rou is. Só sê Annie Erickson, 'n Amerikaner wat die afgelope sewe jaar in Suid-Afrika woon.
In 'n brief aan Maroela Media het Erickson gebieg dat sy, weens die prentjie wat die Amerikaanse media van Suid-Afrika geskets het, nog altyd gedink het Afrikaners is die "bad guys" wat vir apartheid verantwoordelik was. Maar, sê sy, haar interaksie met Afrikaners het haar tot ander insigte gebring in die afgelope sewe jaar.
Erikcson, wat navorsing doen oor gemarginaliseerde vorms van rou, sê sy het besef Afrikaners is 'n gemeenskap wat in rou is.
"Daar is 'n jong geslag wat die 'sondes van hul vaders' dra, 'n middelgeslag wat hul werk verloor het as gevolg van regstellende aksie, en 'n ouer geslag wat bitter is omdat hulle verraai voel deur 'hulle' regering," sê sy. Hierdie gemeenskap ly as 't ware aan 'n vorm van post-traumatiese stres, maar die politieke klimaat gee hulle nie die ruimte om te rou oor hul verlies nie.
Sowat ses maande nadat sy na Suid-Afrika getrek het, het sy tot die besef gekom dat almal in Suid-Afrika die "bad guy" en die "good guy" is, sê sy.
Erickson het die volgende twee jaar elke boek wat sy kon, gelees oor Suid-Afrika. "Aan die einde van die twee jaar het ek berou gehad vir die feit dat ek aan die begin so arrogant was. Ek weet nou genoeg om te verstaan dat ek baie min geweet het, indien enigiets."
Erickson doen ook navorsing oor spirituele leiding, en is daarop toegespits om ruimte te bied aan mense om hul verliese te betreur in gemeenskappe wat nie die nodigheid daarvan insien nie.
"Ek sien 'n groep mense wat stadig uitgedruk word. Ek sien 'n groep mense met geen politieke verteenwoordiging nie. Ek sien 'n groep mense wat op hul beste oorleef, wat op die ergste nie kan byhou nie, maar selde floreer soos hulle moet. Ek sien 'n groep mense wat in groot getalle emigreer. In kort, sien ek 'n kulturele krisis onder die Afrikaners, sowel as 'n groot stryd om te behoort en in hul eie land aanvaar te word. En dit grief my."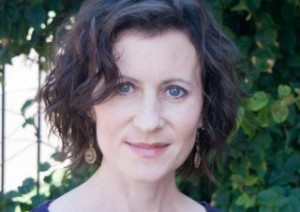 Die onderstaande brief is geskryf deur Annie Erickson, 'n Amerikaner wat die afgelope sewe jaar in Suid-Afrika woon. In dié brief aan Maroela Media vertel sy hoe Afrikaanssprekendes in die afgelope sewe jaar haar met nuwe oë na die situasie in Suid-Afrika laat kyk het. Ons publiseer die brief in Engels, soos Annie dit oorspronklik geskryf het, om die essensie van haar boodskap oor te dra soos sy dit bedoel het. Annie is egter tans besig om Afrikaans te leer praat en het ons onlangs laat weet sy is tans besig om elke dag een Afrikaanse Kerslied se woorde te leer, sodat sy Kersfees kan saamsing in Afrikaans. 
I confess that when I first moved to South Africa, I thought Afrikaners were the "bad guys". Because I was never required to study African history in school, I knew only what the American media had taught me, which was that Afrikaners were responsible for Apartheid and therefore the bad guys. Six months after moving here, I realised how incorrect my initial assumptions were. Everyone in South Africa is both a "bad guy" and a "good guy", and so it is with the rest of the world (for such is human nature).
The following two years were spent reading every book I could get my hands on regarding South Africa. If one wants to understand a culture, I reasoned, then one must study their art, music, literature, cuisine, and history. And so I did just that – not only for the Afrikaans culture, but for other South African cultures as well.
At the end of those two years, I felt a keen remorse for having been so arrogant in the beginning. I now knew enough to understand that I knew very little, if anything. I enrolled in university (again) to study pastoral counselling, with the intent of learning how to listen and ask better questions. After I finished my studies, I enrolled in another three-year programme to study spiritual accompaniment, which teaches one how to journey with people on a spiritual level as they wrestle with issues of faith. I have two years left of this course, which brings me to the present moment.
Having lived in South Africa for seven years now, my desire is to walk humbly and respectfully with the people here, to forever be a student of the land, languages and cultures, and to serve where I can to help build this nation. This nation, however, will never reach its potential so long as any one people group is being marginalised or oppressed. The point of this letter is to share with you what I have observed among the Afrikaners, as well as my hopes and dreams for them.
I see a people group who are being slowly squeezed out. I see a people group with no political representation. I see a people group whose younger generations are forced to carry the weight of the mistakes of their forefathers (which begs the question: how long does one punish a people group for the sins of the past?), whose older generations are frustrated, disillusioned and often angry with current situations, and whose middle generations struggle to find work and bridge the gap between the old and new South Africa, though they are desperately trying. I see a people group who are surviving at best, barely coping at worst, yet rarely thriving as they should be. I see a people group emigrating in large numbers. In short, I see a cultural crisis among the Afrikaners, as well as a great struggle to belong and be accepted in their own country. And this grieves me.
In the seven years I have had the privilege to live in South Africa, I have come to love the Afrikaners. I love all of the cultures here – truly I do – but there is a soft spot in my heart for the Afrikaners. Not because I am also white, certainly not because I am racist, but because I see the strengths of their culture, and I believe those strengths should be celebrated. Afrikaners have an amazing ability to persevere despite the odds. Afrikaners have a strong work ethic. They also have a unique ability to improvise, make do, and find a way around their obstacles ('n Boer maak 'n plan!).
I have learned much from the Afrikaans culture. One thing that especially touches me is the way Afrikaners pray. In the seven years that I have been here, nearly every prayer I have heard begins with "Dankie, Here". To begin a prayer with heartfelt thanks despite present challenges is something that moves me deeply. In my own culture people nearly always being prayers with, "Dear God, would You please do such and such…?" I no longer pray that way, and I have the Afrikaners to thank for that.
Another thing that I admire is the concept of a "lekker kuier". It is more than a visit, more than a quick cup of tea, and can often interrupt schedules or to-do lists. In a kuier I am welcomed, heard, given priority over time's looming deadlines, and valued. It doesn't matter if my house is messy, my hair is not perfect, or what my plan for the day was. I thought I knew what hospitality was before I moved to South Africa, but I was wrong. I learned about hospitality from many a kuier, and I have the Afrikaners to thank for that.
One of my favourite things about Afrikaners is the Afrikaans language itself. I studied German and American Sign Language in school, but I confess that learning another language as a middle-aged woman was a bit daunting. Even so, as an immigrant I believe it is respectful to learn the language of one's host country. I chose Afrikaans to begin with because my children have to learn it in school, and I wanted to be able to help them with their homework. And what a delightfully descriptive language! With words like "spookasem", "stofsuier" and "trapsuutjies", how can one not love Afrikaans? It is a young language, it does not have a large vocabulary, but it is marvellously expressive and inventive. I came to appreciate the Bible all over again after I began to read it in Afrikaans, and I have the Afrikaners to thank for that.
I long for the day when Afrikaners can hold their heads high and be proud of their culture and their heritage. I long for future generations to be in awe of their ancestors who fought bravely in the Anglo-Boer war or contributed toward the many inventions that are uniquely South African. I long for the Afrikaans language to persevere and continue to be relevant. And yes, while I long for Afrikaners to learn from the mistakes of their fathers and grandfathers (as I must learn from the mistakes of mine), I also long for the day when they no longer have to apologise for being Afrikaans but can celebrate their contribution to this great nation. No one should have to be ashamed of their culture or ethnicity, no matter what happened in the past.
I would like to end this letter by saying the following to the Afrikaans people: I see you. I value you. And I would like to respectfully journey with you in helping this nation to reach its great potential.
• Annie Erickson en haar man is Amerikaners wat die afgelope sewe jaar in Suid-Afrika woon. Sy doen navorsing oor die Afrikanergeskiedenis en leer tans Afrikaans. Haar studierigting en belangstellingsveld fokus op gemarginaliseerde vorms van rou, en ook spirituele begeleiding, en is daarop toegespits om ruimte te bied aan mense om hul verliese te betreur in gemeenskappe wat nie die nodigheid daarvan insien nie.