Om die Russiese / Joodse Rooi Terreur te ontvlug, vlug vlugtelinge saam met die Wehrmacht na die Tenk Slag van Kursk, waar 200,000 Duitse soldate en 800,000 Russiese soldate ontkom het. Die Geallieerdes lieg en onderdruk die nuus dat die Russiese / Joodse NKVD 20,000 Pole by Katyn vermoor het na Duitsland die massa grawe ontdek… die waarheid het eers in 2012 uitgekom…
"War crimes by definition were committed ONLY by the Germans." This statement rings hauntingly familiar, and very similar to today's zionist controlled anti white media's claims that "ONLY White people, by definition, can be racist".
German soldiers protected refugees that ran from the Communist NKVD. Millions of communist soldiers coming to kill innocents, in freezing blizzards, hunger, disease, and still the first thing the Germans think of is saving the civilians who would be shot by Stalin's russo-jewish NKVD death squads. Now they are reviled in the media and portrayed as bullies and barbarians when they did what would earn an American soldier a Medal of Honor, a handshake from the President, and a statue in their hometown…
No doubt atrocities occurred everywhere in the war. But Allied ones are hidden and suppressed while German ones are always exaggerated and frequently mistold and often served with blatant lies…
Was the beast's only rival defeated?
Dié baanbreker dokumentêr kroniek die opkoms van Duitsland van nederlaag in die Eerste Wêreldoorlog, deur kommunistiese pogings om Duitsland oor te neem; hiperinflasie tydens die Weimar Republiek, wydverspreide werkloosheid en ellende, en Adolf Hitler se aanleiding tot krag.
Dit wys ook 'n persoonlike kant van Adolf Hitler: wie hy was, sy familie agtergrond, sy kunswerk en stryd in Wene en wat hom gemotiveer het hom aan bewind te kom.
Daar is so baie goed weggesteekte geskiedenis te vertel; FDR Pearl Harbor sameswering, Sowjet-brutaliteit en verraad aan alle kante. Weet ons werklik wat die ware koste van oorlog is? Het ons regtig al die feite tot ons beskik?
Kyk na hierdie reeks en ontbloot die ware oorsake van die Tweede Wêreldoorlog. Doen jou eie navorsing en besluit wat jy kies om te glo. Dink Anders…
Vir die volgende 26 weke gaan SAUK Nuus elke Sondag terug kyk na geskiedenis wat ons nie mag sien nie. Ons volk het almal duisende ure se programmering bekyk op TV en massa media, wat deur die oorwinnaar geskryf is. Dit is dus net regverdig dat die anderkant van waarheid ook beskikbaar moet wees, die storie van die verloorder…
Sedert die middel van die 20ste eeu, het die wêreld nog altyd net een kant van die ongelooflike storie gehoor. Die verhaal van 'n seun van 'n gewone gesin wie se ambisie dit was om 'n kunstenaar te word, maar wat in plaas daarvan 'n swerwer geword het.
Sy lot was egter nie om weg te dryf in die vergetelheid nie, maar om te styg tot die grootste hoogtes van krag, uiteindelik om een van die mees invloedrykste mense wat ooit geleef het te word.
Nou vir die eerste keer, hier is 'n gedokumenteerde verslag van 'n storie wat baie glo, die grootste storie wat nooit vertel was nie!
Don Deon
Kyk die reeks so ver hier: Verbode Waarheid – Die grootste storie wat nooit vertel was.
---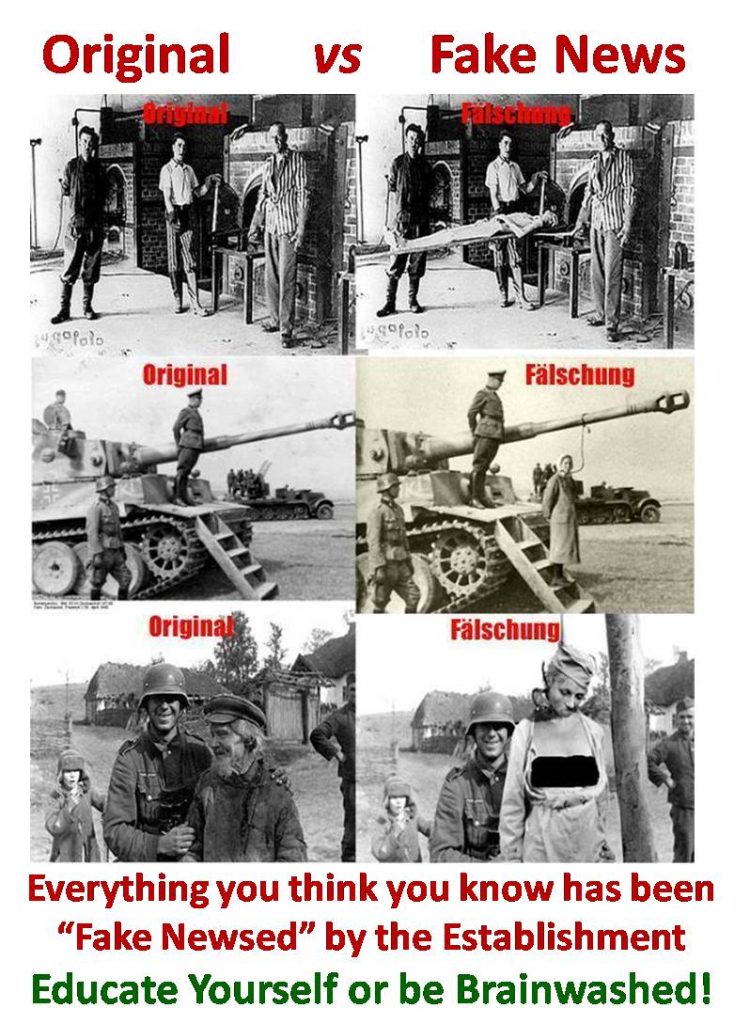 ---