In die episode kyk ons na die geforseerde mars van Duitse Soldate deur Moskou, na die Gulag waar meeste sal sterf; En een man se heldhaftige ontsnapping uit Siberië, tuis na sy familie. Die Slag van die Bulge in Belgie wat byna die oorlog op sy kop gedraai het.
In true Bolshevik cruelty, captured German soldiers were paraded in Moscow in 1944 followed with many water trucks for flooding the streets (cleaning) after the passing of German troops in Moscow. The German soldiers were not fed for 48 hours prior to their march, but given soup with casscara and other plentiful natural herbs causing extreme diarrhea, thus showing the soviet people the "fear German soldiers" have for them. Most soldiers cut their pants to allow excrement to pass to pavement. Thus the water trucks were ready …from Degrelle's "Eastern Front".
Stalin admitted that the Red Army succeeded in defeating Germany only because they received $11 billion from FDR and Jews in America through Lend Lease Act to defeat Germany.
We know that Red Army also received military assistance from United States Air forces during Battle of Stalingrad to defeat Germany.
General Patton could have reached German regions by November 1944. But Jewish Eisenhower deliberately caused several delays on Patton and his third army so that Red Army can take over Germany and rape and kill Germans and Eisenhower, FDR, Churchill, and Jews also wanted Great Britain and America to destroy German cities through bombing.
Even at the end of World War 2, Adolf Hitler was hoping that Great Britain will come and help Germany fight against USSR. With the exception of Great John Amery and few British people, nobody bothered.
But if General Patton knew about the intentions of Adolf Hitler and Germany, then he and American soldiers would have immediately rushed in to help out Adolf Hitler and Germany against the communist USSR.
From the very beginning, Patton distrusted Bolsheviks. Patton's suspicions with Eisenhower began when Eisenhower deliberately slowed down his proceedings to Berlin before Soviet Forces could reach there.
For Example, Patton believed Eisenhower wrongly prevented him closing the so-called Falaise Gap in the autumn of 1944, allowing hundreds of thousands of German troops to escape to fight again. This led to the deaths of thousands of Americans during their winter counter-offensive that became known as the Battle of the Bulge.
Later, General Patton's ambition to get to Berlin before Soviet forces was again thwarted by supreme allied commander Dwight D. Eisenhower, who gave Patton's petrol supplies to the more cautious British General Bernard Montgomery…
Dié baanbreker dokumentêr kroniek die opkoms van Duitsland van nederlaag in die Eerste Wêreldoorlog, deur kommunistiese pogings om Duitsland oor te neem; hiperinflasie tydens die Weimar Republiek, wydverspreide werkloosheid en ellende, en Adolf Hitler se aanleiding tot krag.
Dit wys ook 'n persoonlike kant van Adolf Hitler: wie hy was, sy familie agtergrond, sy kunswerk en stryd in Wene en wat hom gemotiveer het hom aan bewind te kom.
Daar is so baie goed weggesteekte geskiedenis te vertel; FDR Pearl Harbor sameswering, Sowjet-brutaliteit en verraad aan alle kante. Weet ons werklik wat die ware koste van oorlog is? Het ons regtig al die feite tot ons beskik?
Kyk na hierdie reeks en ontbloot die ware oorsake van die Tweede Wêreldoorlog. Doen jou eie navorsing en besluit wat jy kies om te glo. Dink Anders…
Vir die volgende 26 weke gaan SAUK Nuus elke Sondag terug kyk na geskiedenis wat ons nie mag sien nie. Ons volk het almal duisende ure se programmering bekyk op TV en massa media, wat deur die oorwinnaar geskryf is. Dit is dus net regverdig dat die anderkant van waarheid ook beskikbaar moet wees, die storie van die verloorder…
Sedert die middel van die 20ste eeu, het die wêreld nog altyd net een kant van die ongelooflike storie gehoor. Die verhaal van 'n seun van 'n gewone gesin wie se ambisie dit was om 'n kunstenaar te word, maar wat in plaas daarvan 'n swerwer geword het.
Sy lot was egter nie om weg te dryf in die vergetelheid nie, maar om te styg tot die grootste hoogtes van krag, uiteindelik om een van die mees invloedrykste mense wat ooit geleef het te word.
Nou vir die eerste keer, hier is 'n gedokumenteerde verslag van 'n storie wat baie glo, die grootste storie wat nooit vertel was nie!
Don V
Kyk die reeks so ver hier: Verbode Waarheid – Die grootste storie wat nooit vertel was.
---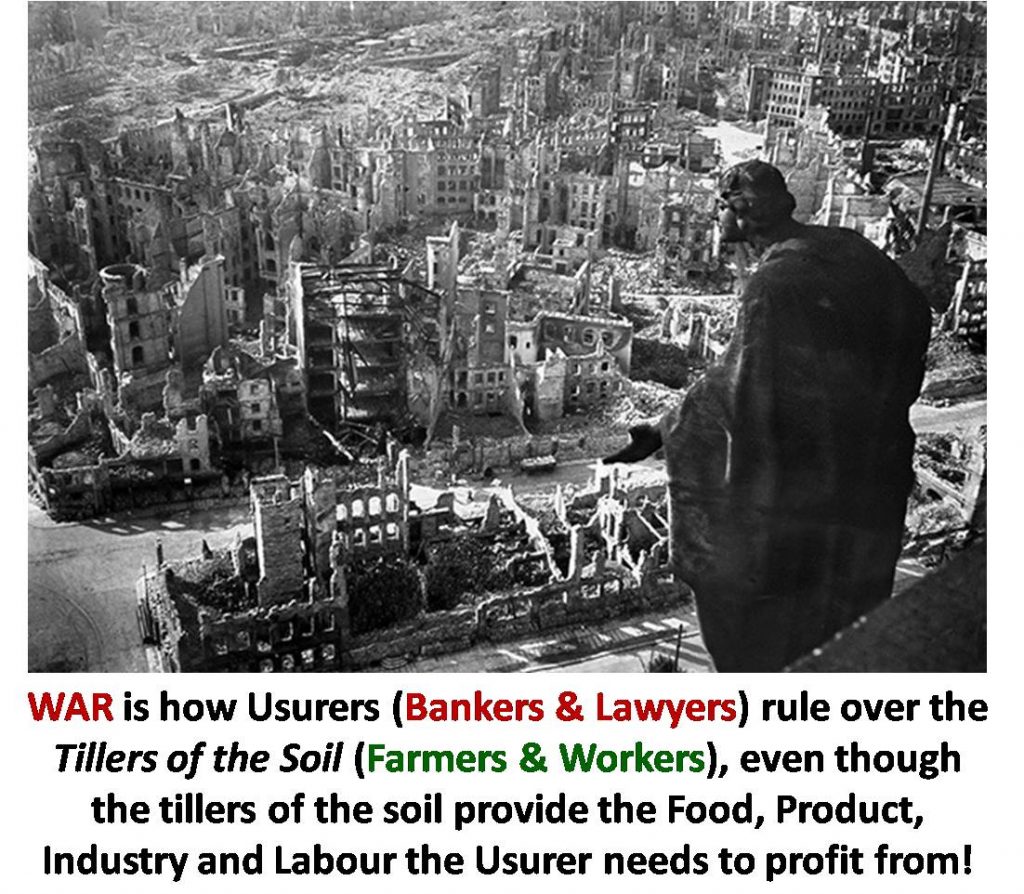 ---