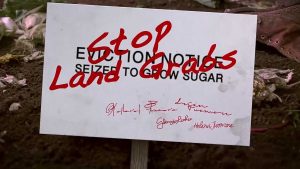 Inwoners word versoek om hulle uit te spreek teen die eiendomgryp wetgewing
Residents urged to have their say on unconstitutional Expropriation Bill
expropriation-bill-law-legislation
The Democratic Alliance strongly opposes the draft Expropriation Bill which, if passed, effectively nullifies property rights and flies in the face of the Constitution of South Africa.
In its current form, the State will be able to expropriate land for public use without paying compensation to the lands current owner. The Bill does not define the sphere of what public use may entail, nor does it express how a person or entity who has borrowed capital against that land is expected to recoup the assets lost value.
This contradicts Sections 25(2) & (3) of the Constitution which insist that all expropriation by the State, for public use, may only take place if there is fair and adequate compensation.
The draft Bill is not only limited to land expropriation.
Because the term "property" is expressed ambiguously throughout the draft, assets such as intellectual property may be expropriated by the State should this Bill be passed in its current form.
The DA encourages residents of Gauteng to take part the in public consultation process on the Bill and air their views.
The dates and times for the public consultation meetings are as follows:
West Rand Region
21 April 2016 10:00 AM
Mogale City Town Hall Cnr Commissioner and Market Street
Krugersdorp
Tshwane Region
22 April 2016 10:00 AM
Mbolekwa Sports Complex
Cnr Sehloho and Tantsi Street
Atteridgeville
Sedibeng Region
23 April 2016 10:00 AM
Civic Theatre, Banquette Hall
Joubert Street
Vereeniging
Bron: Vaal weekblad